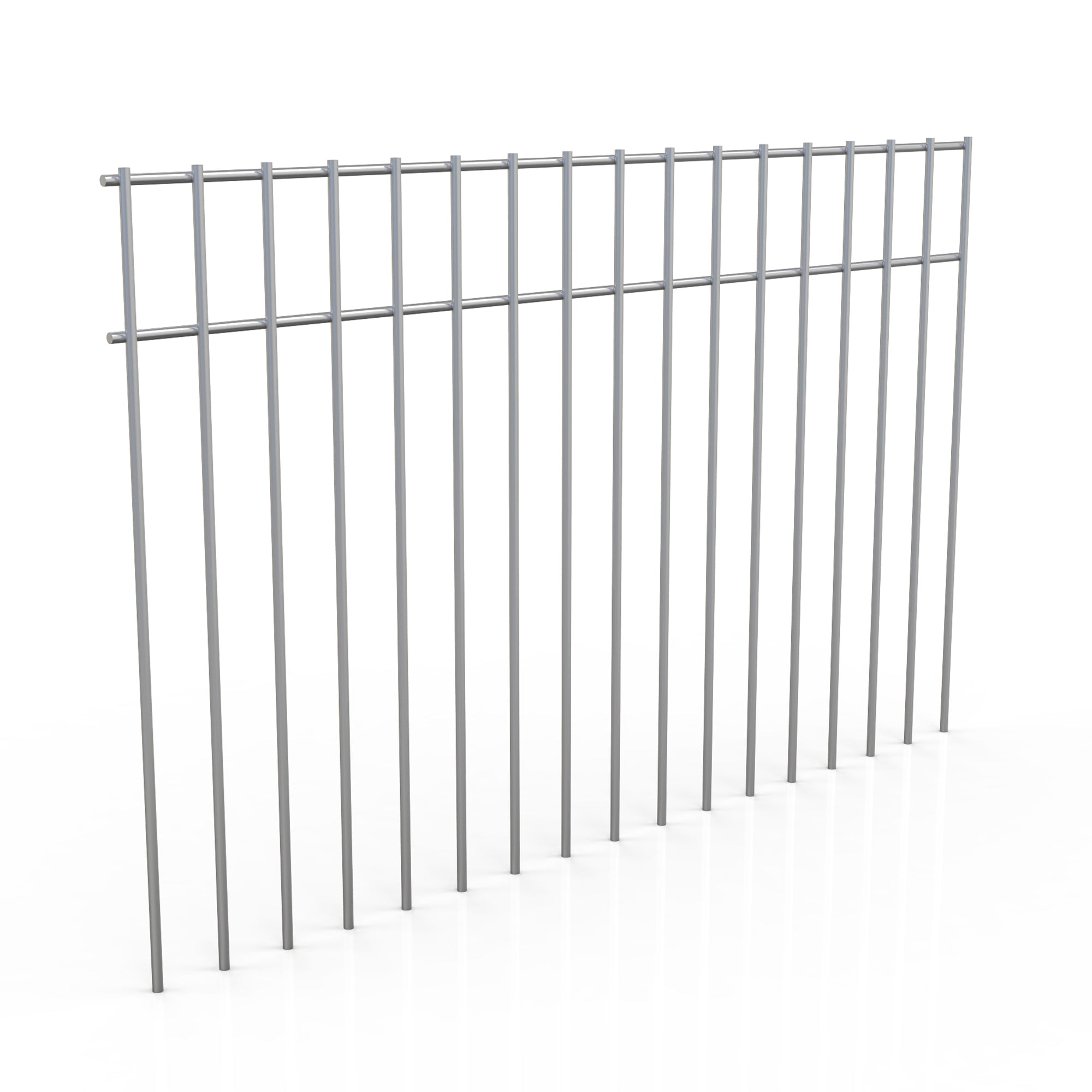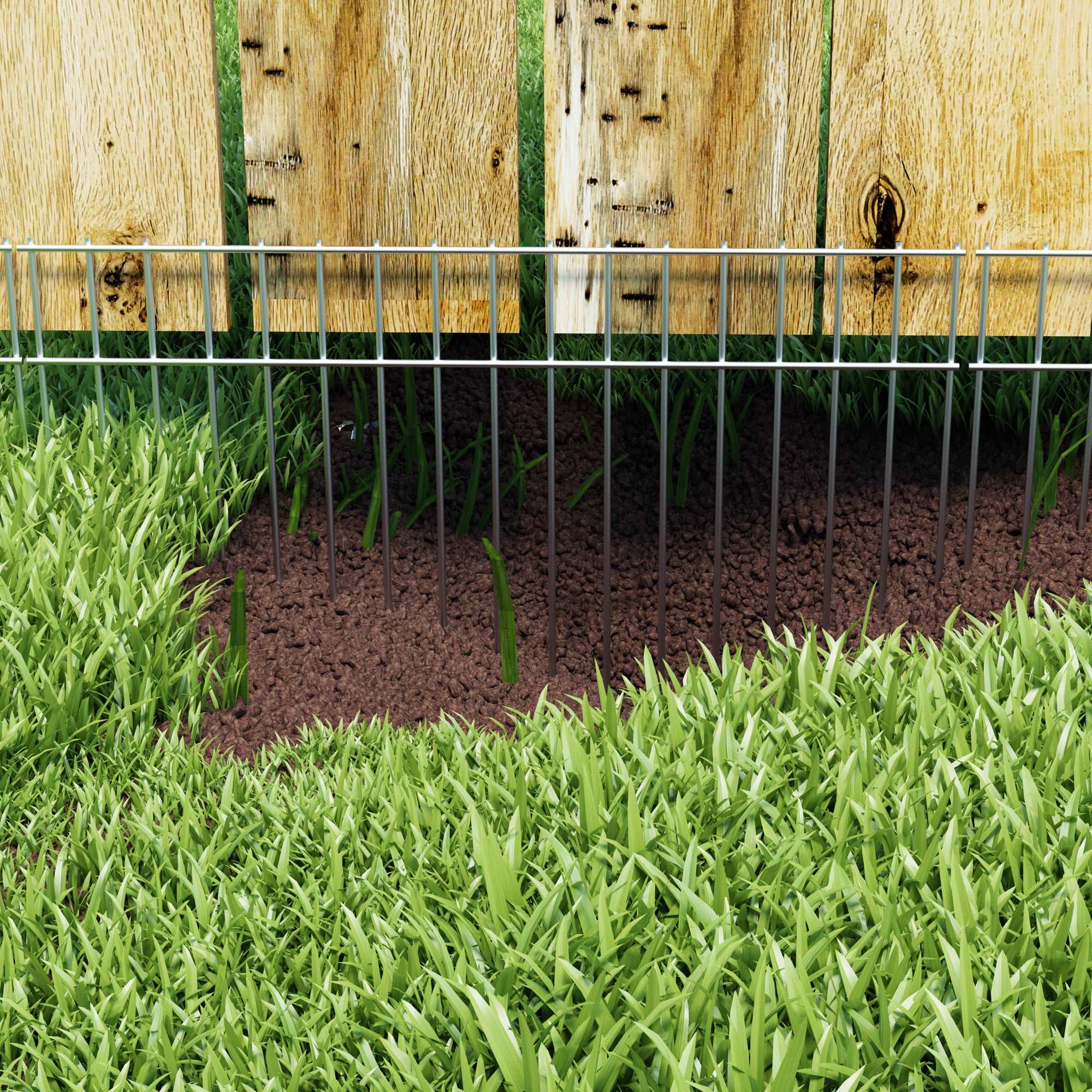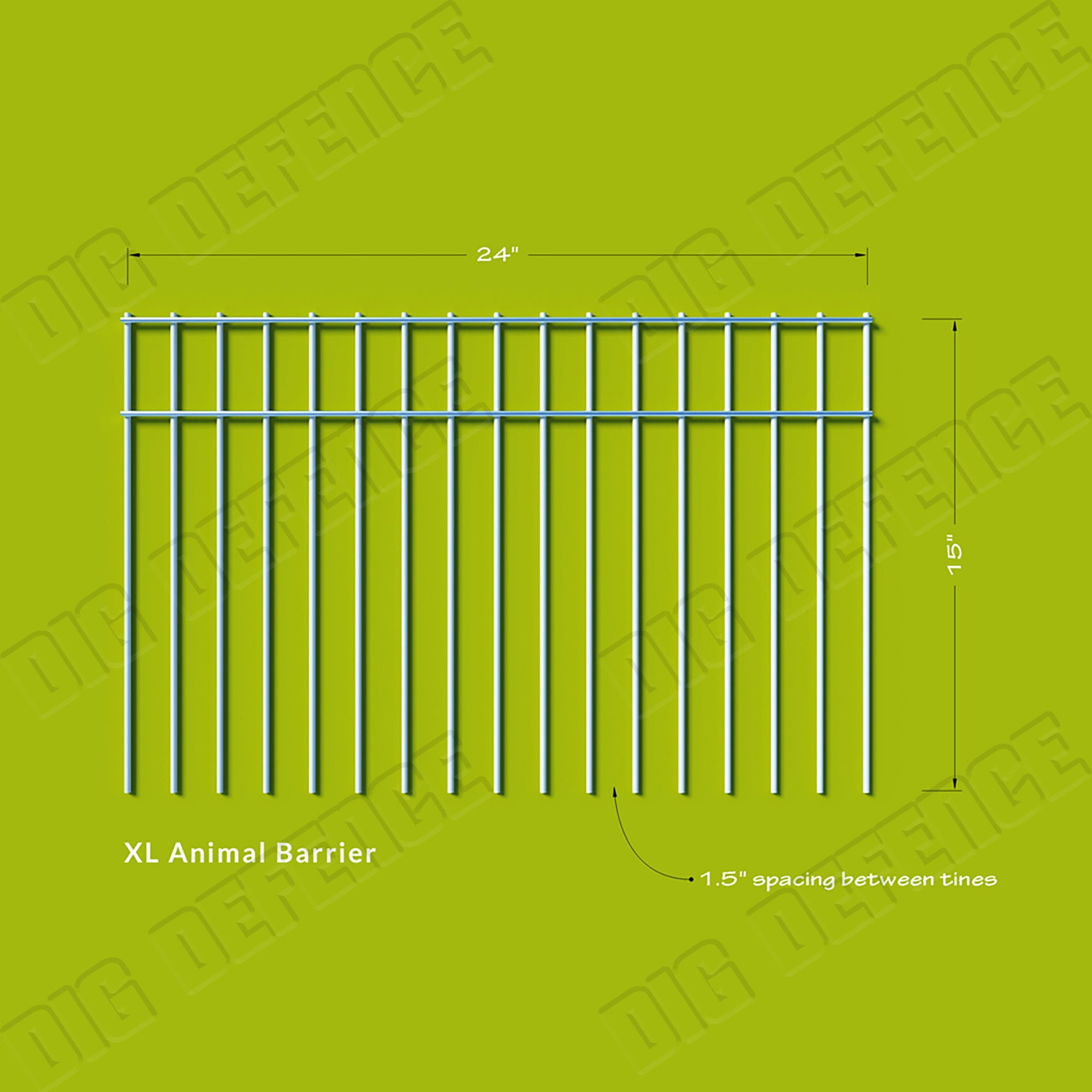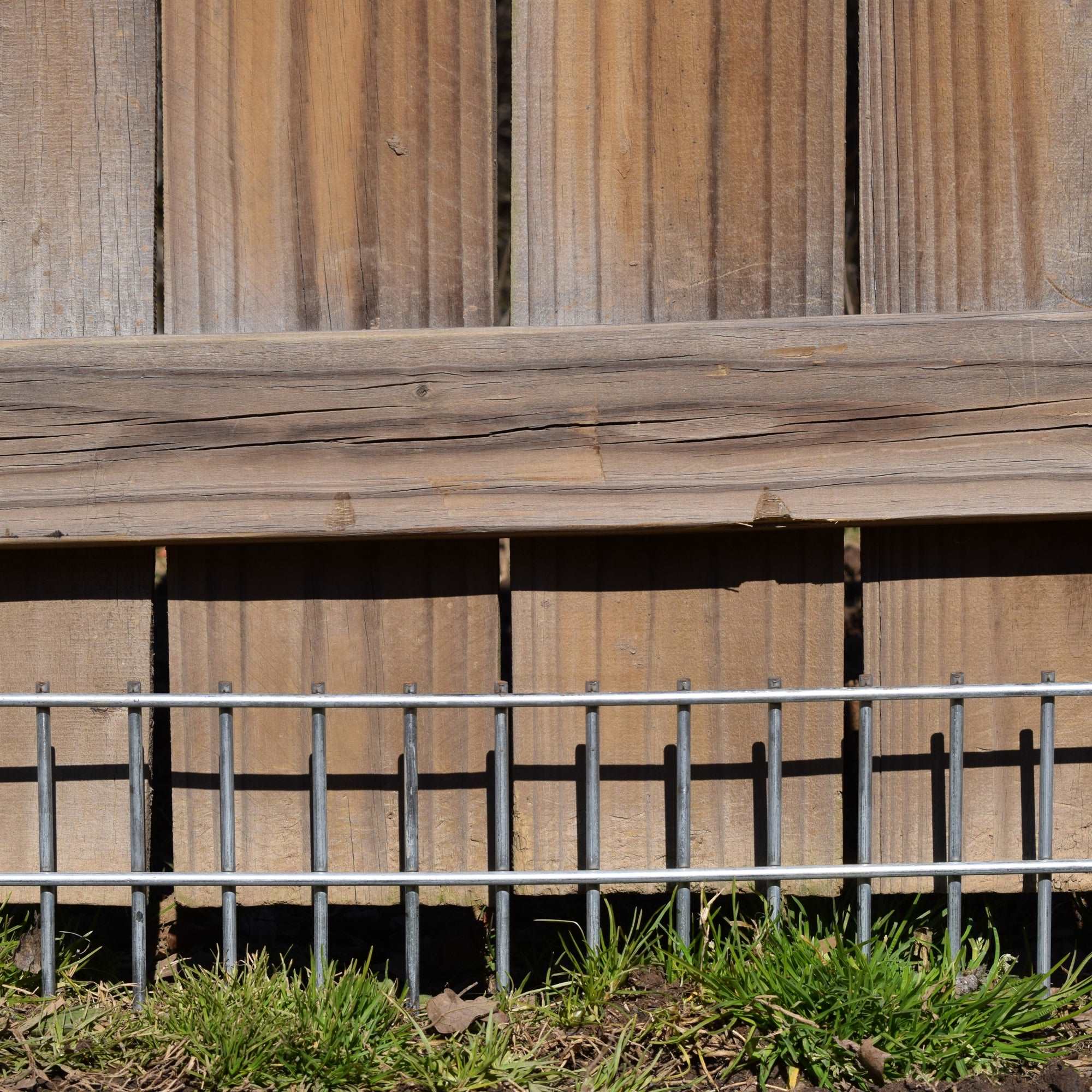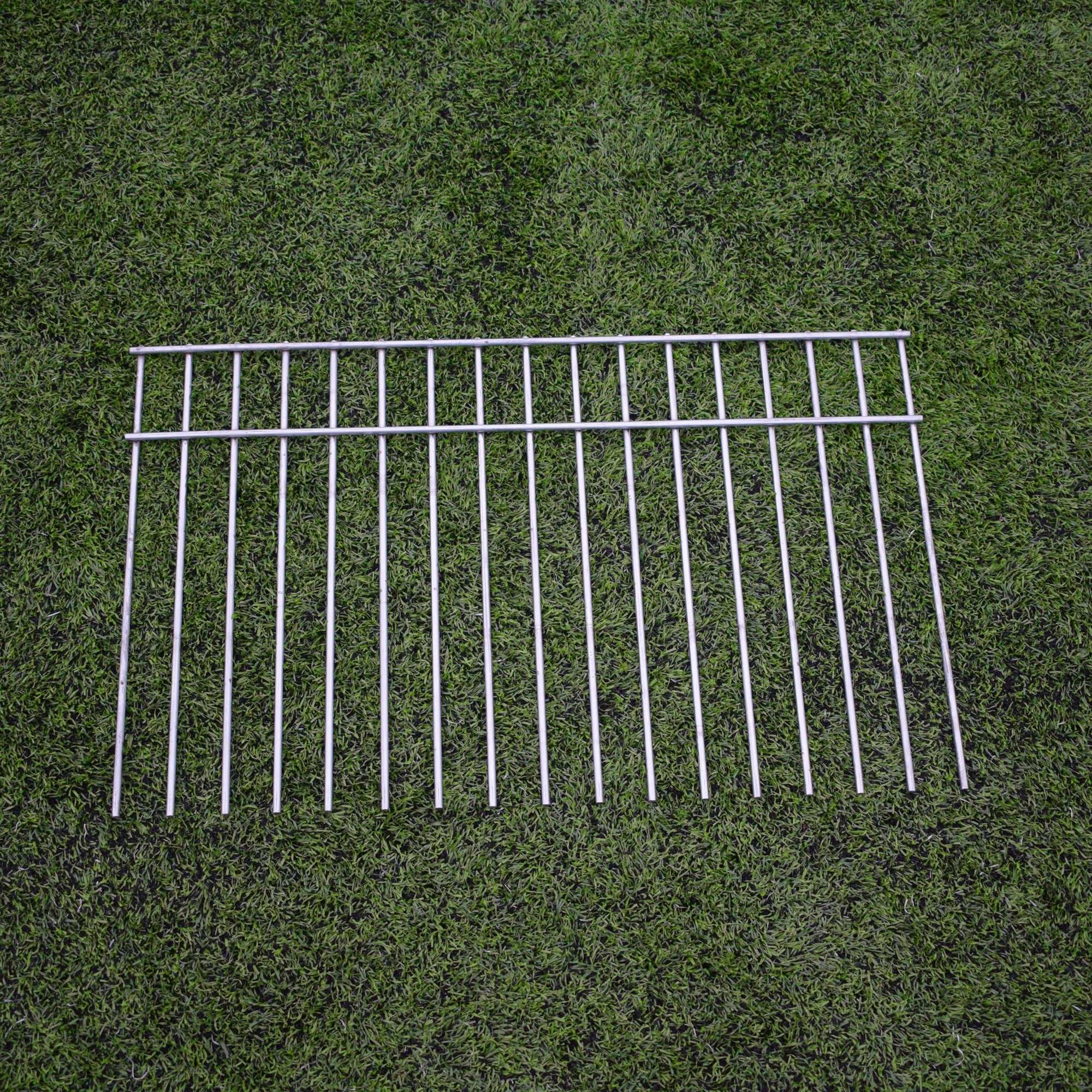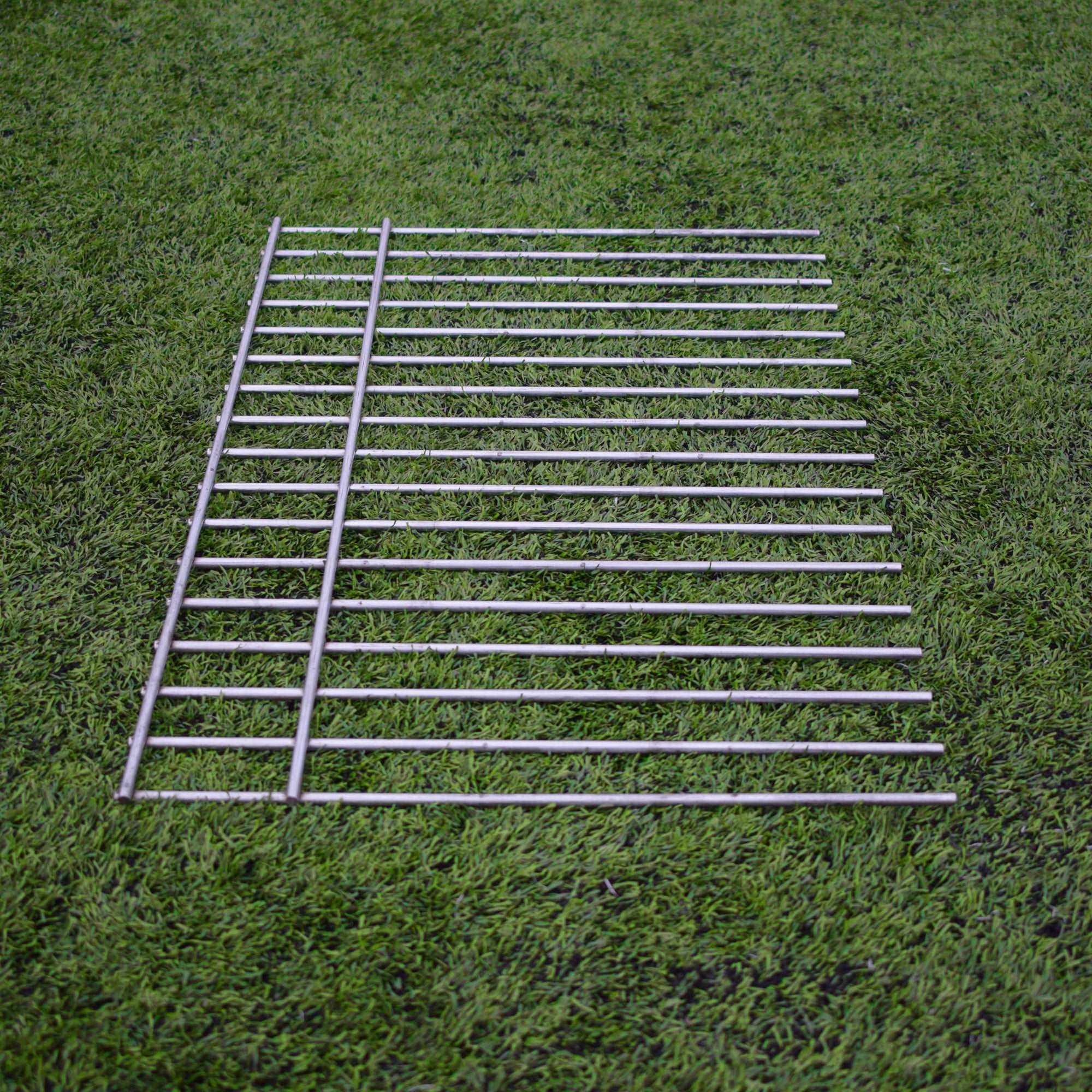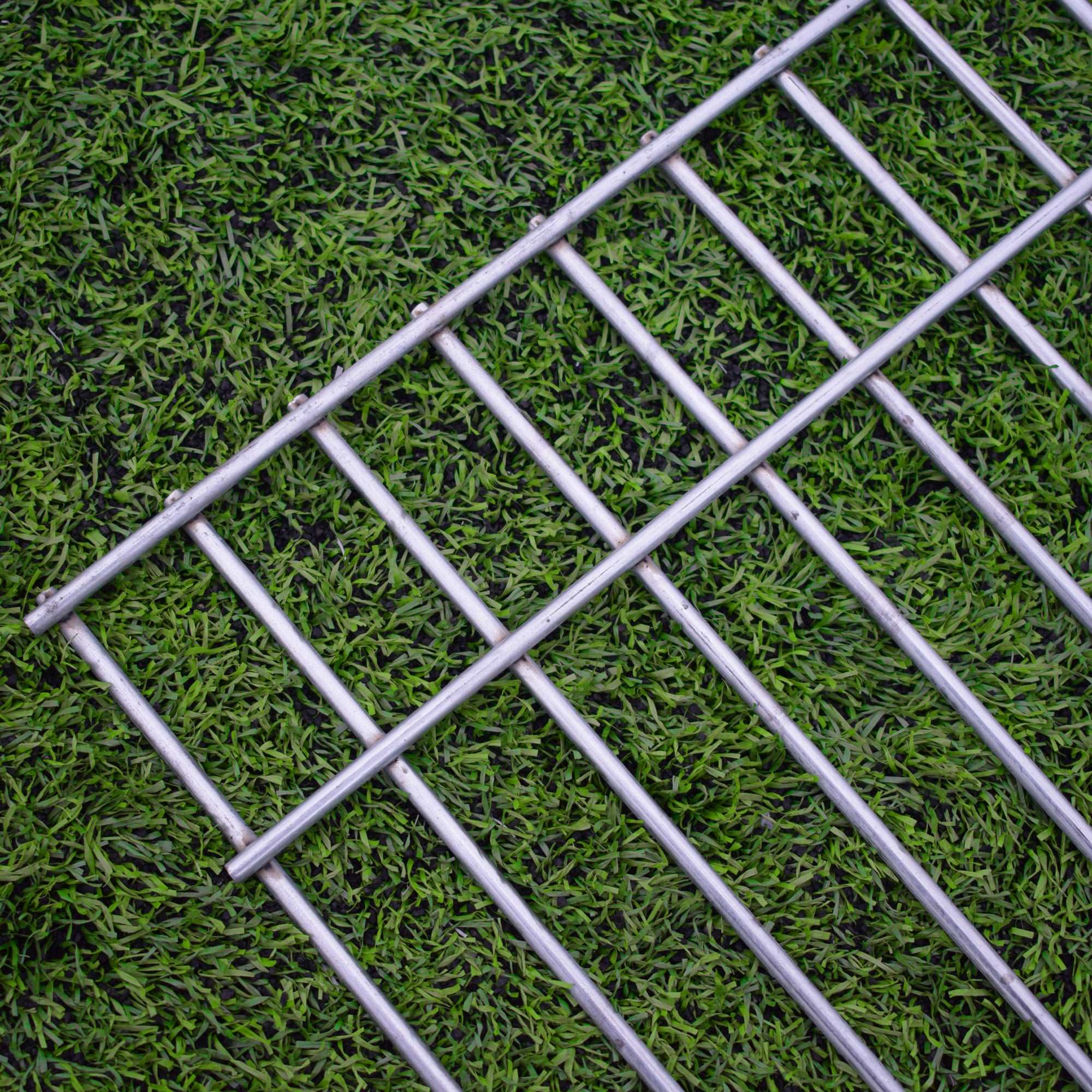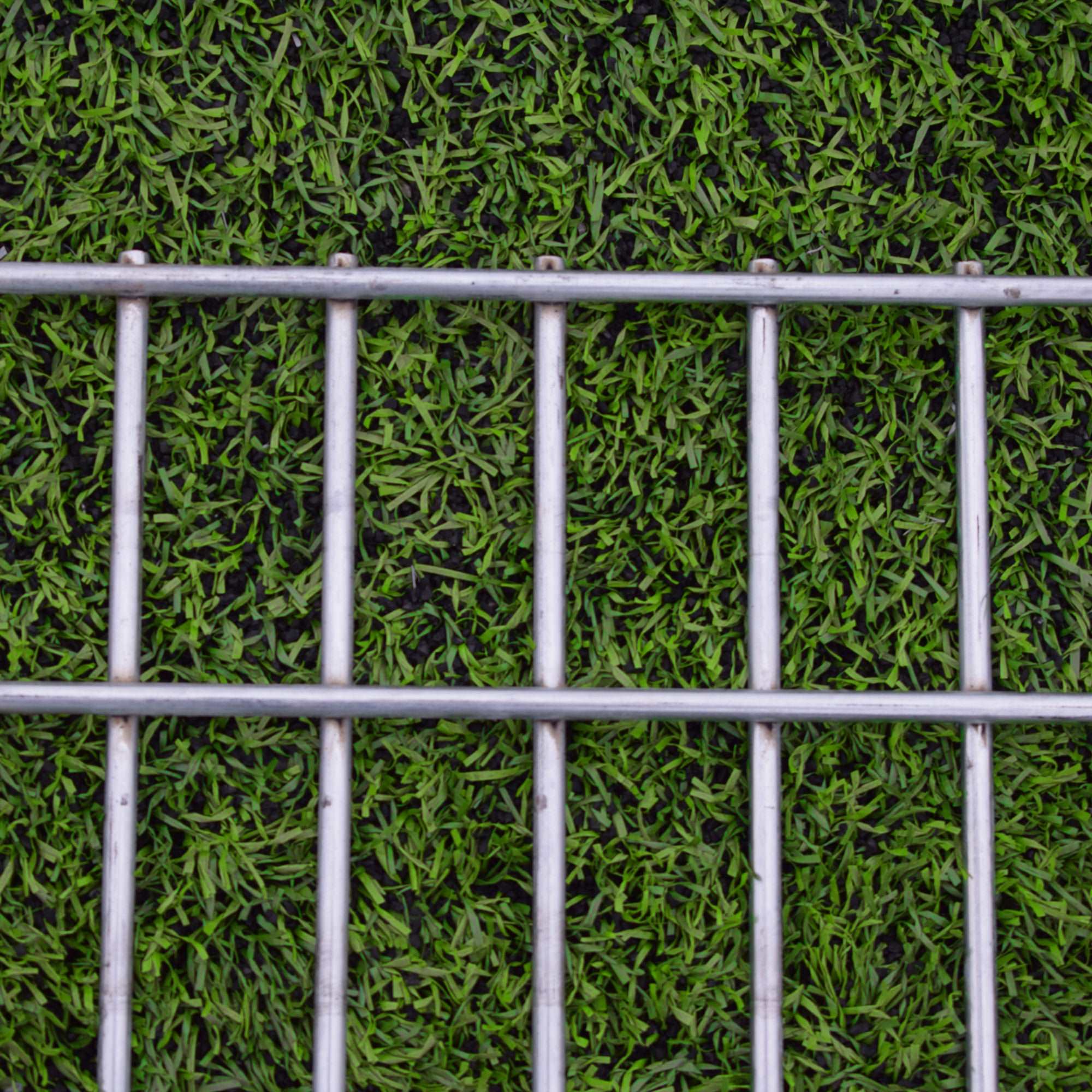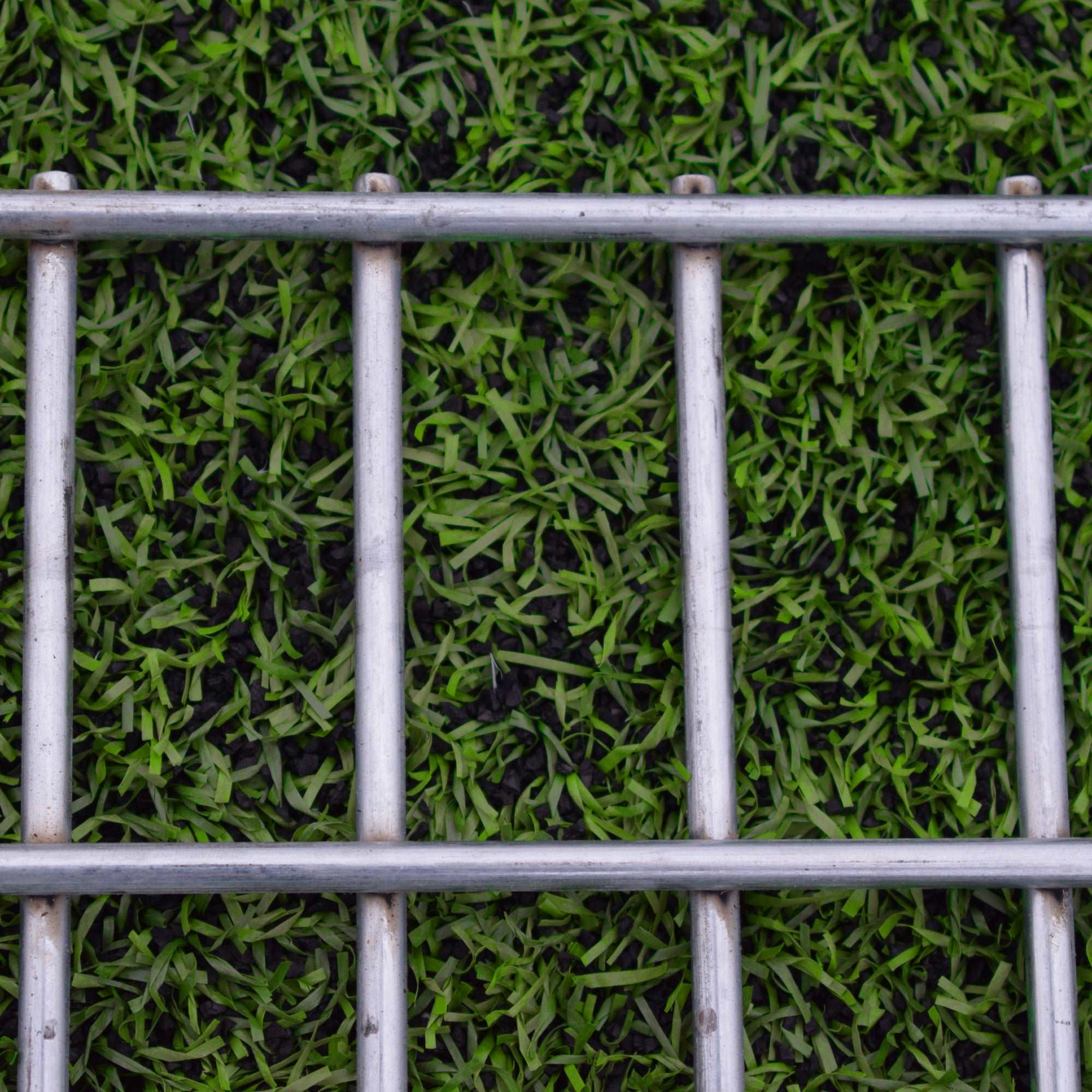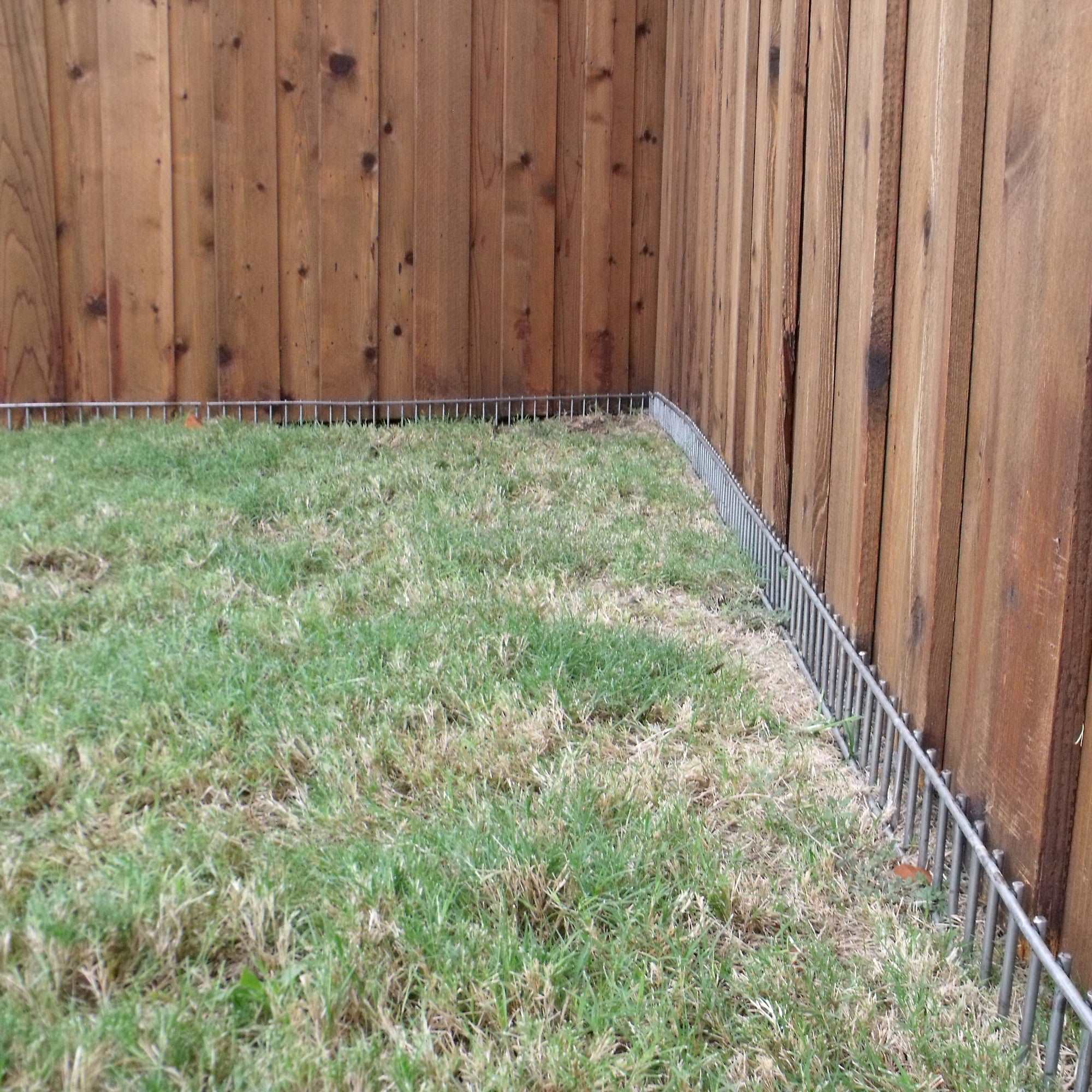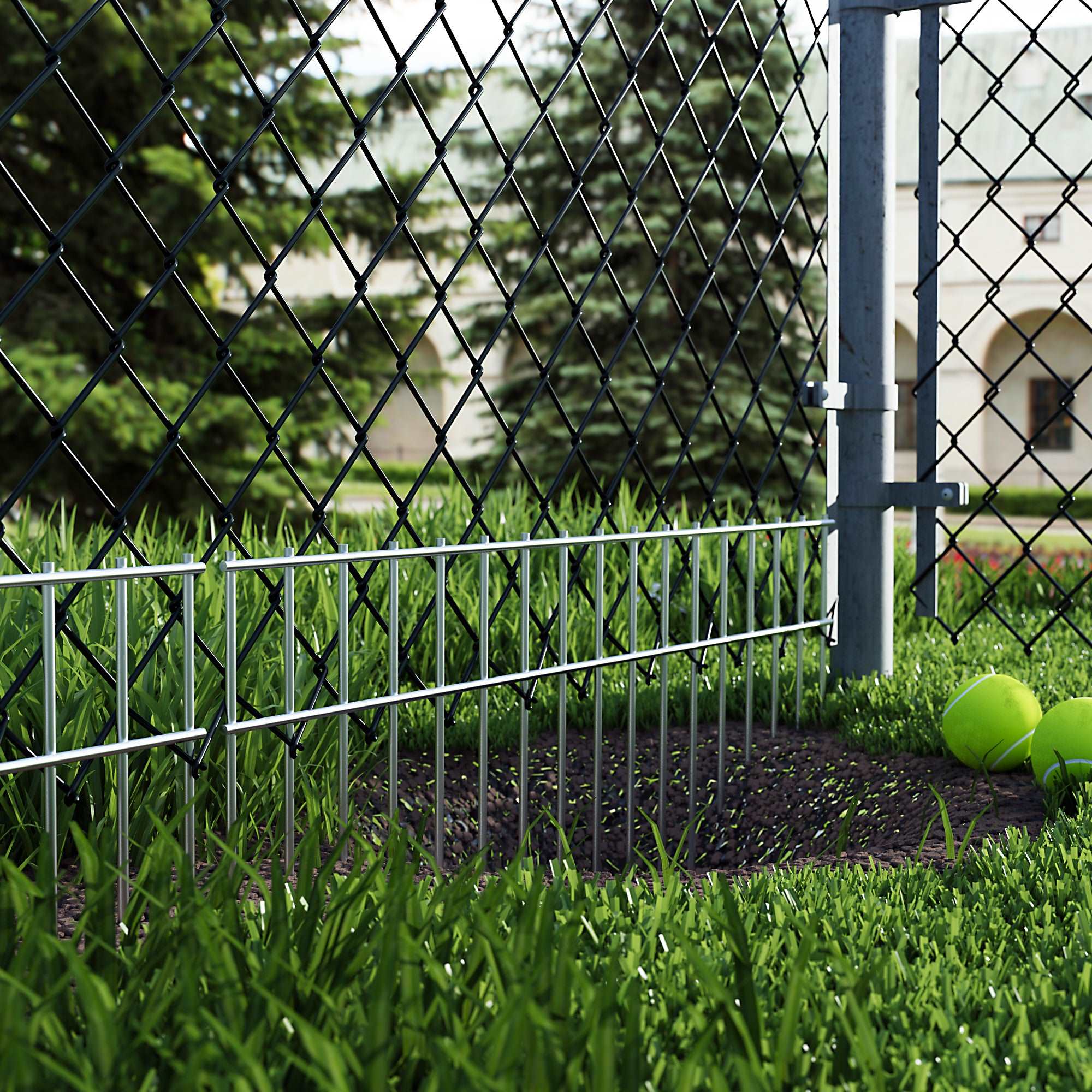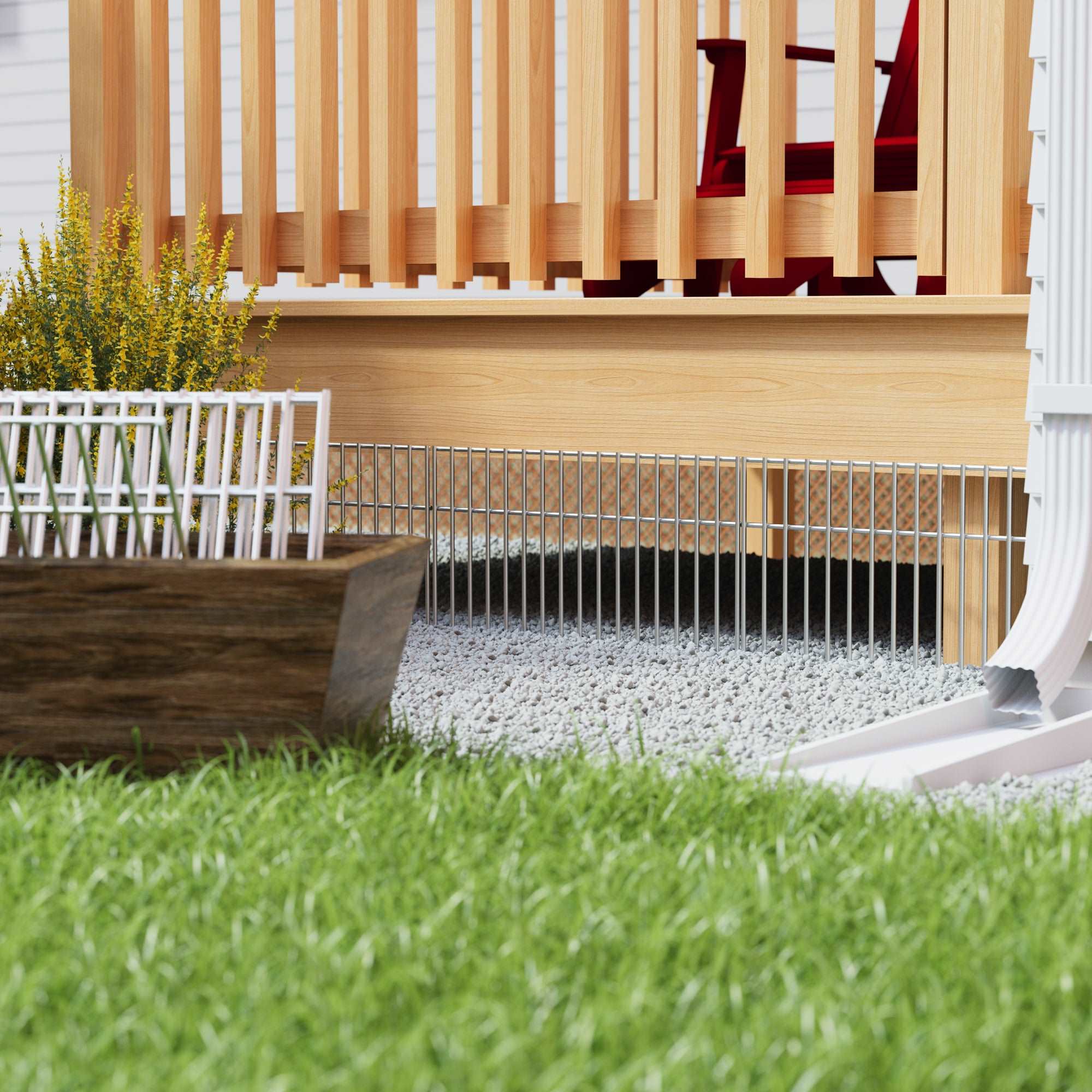 Dig Defence 2-pack XL Animal Barrier
---
This particular model of Dig Defence® is the XL model, with dimensions of 24 inches in length and 15 inches in depth, and tines spaced 1 1/2 inches apart. It provides maximum protection and is suitable for repairing deep gaps.
This pack option includes 4 feet of protection, and we offer other options for linear protection:
2-pack XL = 4 feet of maximum protection
5-pack XL = 10 feet of maximum protection
15-pack XL = 30 feet of maximum protection
For your reference, each XL unit is 15 inches high, 24 inches long, and has a 1 1/2-inch tine spacing.
At Dig Defence®, we understand that every pet owner has unique needs. That's why we offer a variety of products made from high-quality galvanized American Steel, ensuring a lifetime of service with no maintenance required. Rest assured that our products will humanely and safely contain your pets, without any wasted energy costs.
We also offer free shipping for all our products, except in HI and AK. With Dig Defence®, you can have peace of mind that your pets are protected without having to worry about additional shipping costs.